27 Giu

The Wolf's Lair – Abruzzo
ABRUZZO – The Wolf'Lair
 25 – 29 giugno 2020
310 km – 6500 dsl
Affascinati dal duo Montanus the wild side e visitato il loro sito siamo rimasti colpiti dalla route The Wolf's lair e dopo aver approfondito e studiato le varie tappe con cui dividere il percorso il 25 giugno siamo partiti alla volta dell'Abruzzo.
La Route di The Wolf's Lair creata dai Montanus nel 2016 è un percorso di bikepacking che collega i tre Parchi Nazionali e un parco regionale d'Abruzzo, con l'intento di mostrare il lato selvaggio e storico dell'Abruzzo, dai maestosi paesaggi agli edifici fortificati medievali, dalle torri di guardia abbandonate alle rovine di antichi villaggi.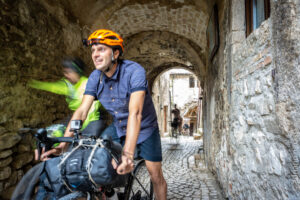 Il risultato della nostra divisione in tappe e della scelta del tracciato, è un percorso di bikepacking di 310 km e 6500 d.s.l. divisi in 4 giorni, un percorso che si snoda tra castelli medievali, scenari alpini e antichi villaggi italiani sulle montagne dell'Appennino.
Partendo dalla frazione aquilana di Monticchio distante circa 9 km , attraversata la città dell'Aquila, il percorso entra nel Parco Nazionale del Gran Sasso e raggiunge l'altopiano di Campo Imperatore attraverso strade sterrate su paesaggi e scenari mozzafiato.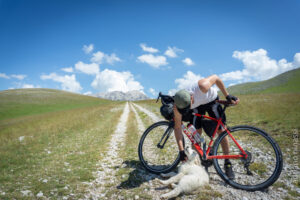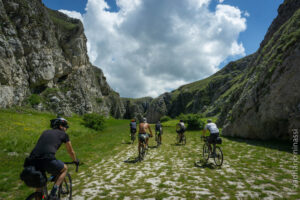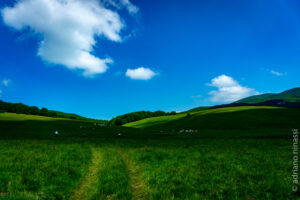 Qui sorge Corno Grande (2.912 m), la vetta più alta del massiccio del Gran Sasso d'Italia.
Dirigendosi a sud, il paesaggio cambia radicalmente. Il passo San Leonardo di 1.282 metri conduce al massiccio della Maiella e nel cuore del suo Parco Nazionale.
Ultimo ma non meno importante è il Parco Regionale del Sirente Velino, dove rimarrai all'ombra del maestoso Monte Sirente fino a raggiungere Pagliare di Tione, un remoto e antico villaggio dove sembra che il tempo si sia fermato.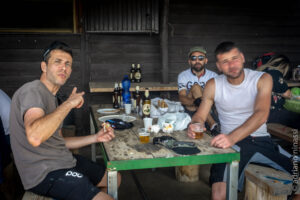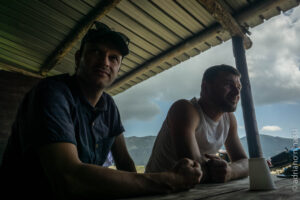 Sono stati 4 giorni intensi, duri, di pura soddisfazione, abbiamo pedalato in luoghi meravigliosi, di cui avevamo sentito parlare ma mai visitato, ma soprattutto abbiamo imparato che dobbiamo esplorare ciò che ci circonda, che non serve andare a migliaia di km per vivere un'avventura.